OCT-Guidance For Ultimate Precision Crossing Total Occlusions
Designed for more predictable and durable outcomes and true lumen CTO-crossing success, TIGEREYE combines a powerful, steerable distal tip and an onboard image-guidance system to cross a variety of plaque morphologies with minimal radiation exposure.

CASE STUDY: TIGEREYE | SFA CTO
Courtesy of Arne Schwindt, MD

SFA CTO
OCT VIDEO
OCT IMAGING WITH TIGEREYE
BEFORE AND AFTER TREATMENT
TIGEREYE FACILITATES SUCCESSFUL TREATMENT OF CTO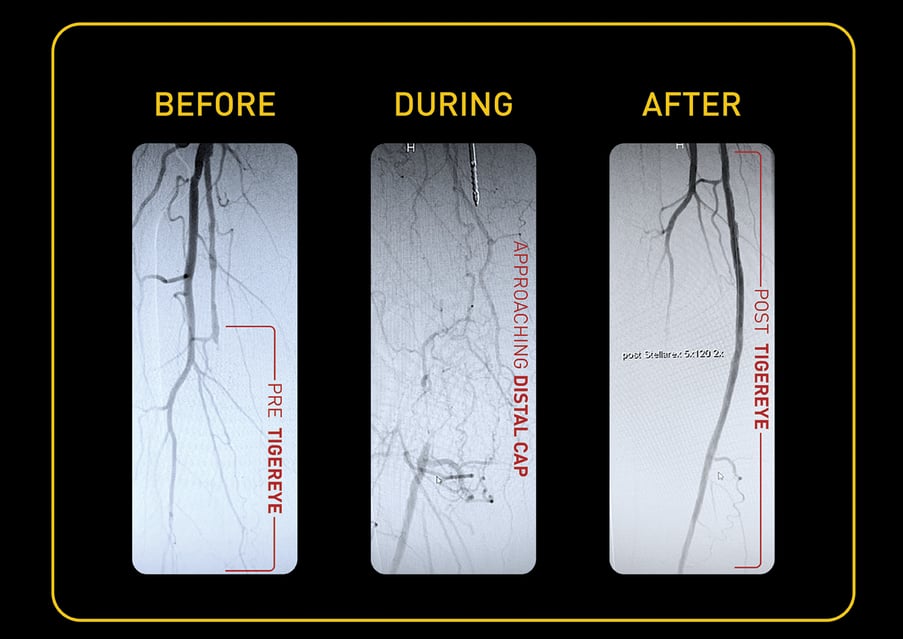 Based on my initial experience with TIGEREYE, I believe this device represents a major advancement over other treatment options for CTOs that will enable a higher standard of care for patients suffering from this severe form of PAD. The enhanced imaging and precise control provided by TIGEREYE should help interventionalists tackle the toughest occlusions, while preserving the integrity of the vasculature."
- Dr. Glen Schwartzberg

VISUALIZATION. PRECISION. SAFETY.
PML0782-A