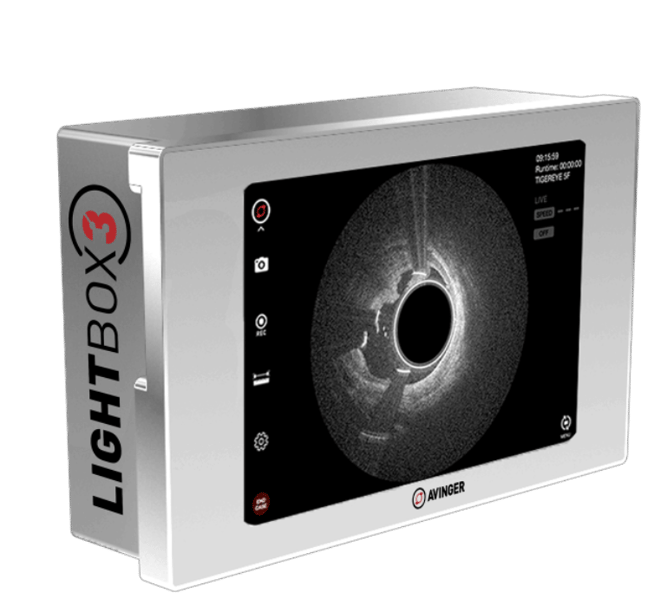 Lightbox 3 Powers the Next Generation of Image-Guided Therapy
The only platform that integrates onboard visualization into interventional devices, Lightbox 3 offers enhanced image resolution and a streamlined user interface for safer and more effective outcomes in a low-profile package.



Dr. Jaafer Golzar, Interventional Cardiologist & Avinger Chief Medical Officer: "The new Lightbox 3 represents the next leap forward with the release of an advanced imaging console designed to improve the user experience and support increased utilization of Avinger's image-guided devices. I am confident that the high-definition imaging and simplified user interface provided by the Lightbox 3 will facilitate positive patient outcomes in the hands of both new and experienced physicians."

POWERED BY INNOVATION