510(k) cleared. Now shedding light on small vessel PAD interventions.
Pantheris SV now 510(k) cleared, expanding the Lumivascular atherectomy platform to small vessel therapy. The only PAD treatment with real-time onboard image-guidance, the Pantheris product line combines intravascular visualization with a targeted mechanism of action for safe and effective outcomes designed to optimize the treatment algorithm.

CASE STUDY: PANTHERIS SV
Courtesy of Arne Schwindt, MD

CASE VIDEO
ILLUSTRATING TARGETED TREATMENT USING IMAGE-GUIDANCE
BEFORE AND AFTER TREATMENT
PANTHERIS SV OPENS CHANNEL IN TARGET VESSEL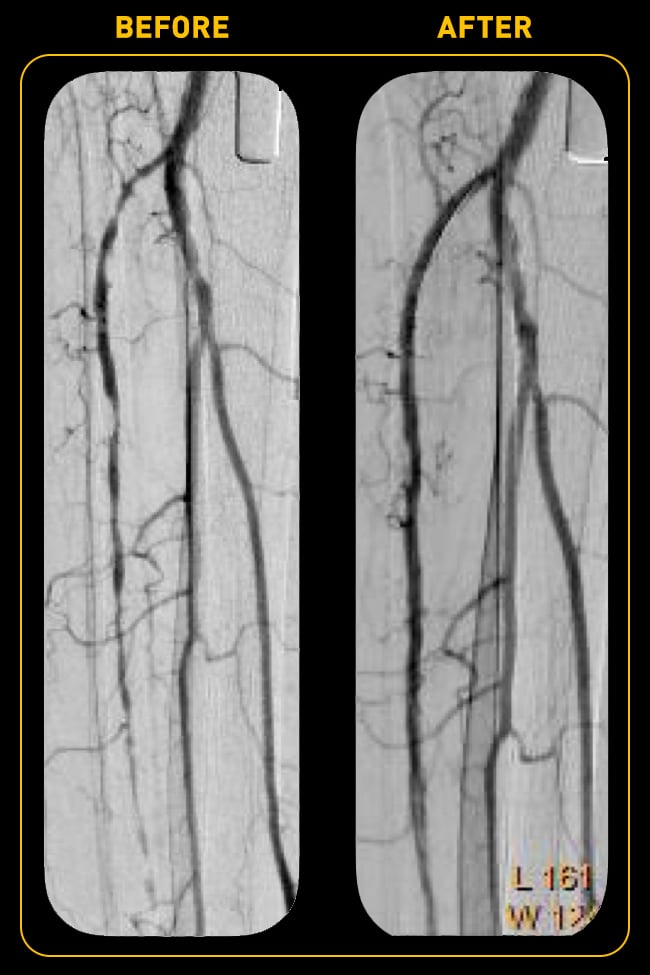 Pantheris SV provides the confidence needed to treat small vessel disease."
- Dr. Arne Schwindt

Pantheris SV provides the ability to maximize luminal gain without causing vascular injury."
- Dr. Jaafer Golzar

VISUALIZATION. PRECISION. SAFETY.