510(k) cleared. Now shedding light on small vessel PAD interventions.
Pantheris SV now 510(k) cleared, expanding the Lumivascular atherectomy platform to small vessel therapy. The only PAD treatment with real-time onboard image-guidance, the Pantheris product line combines intravascular visualization with a targeted mechanism of action for safe and effective outcomes designed to optimize the treatment algorithm.

CASE STUDY: PANTHERIS SV
Courtesy of Sean Janzer, MD

MULTIPLE BELOW-THE-KNEE CTOs
OCT SNAPSHOTS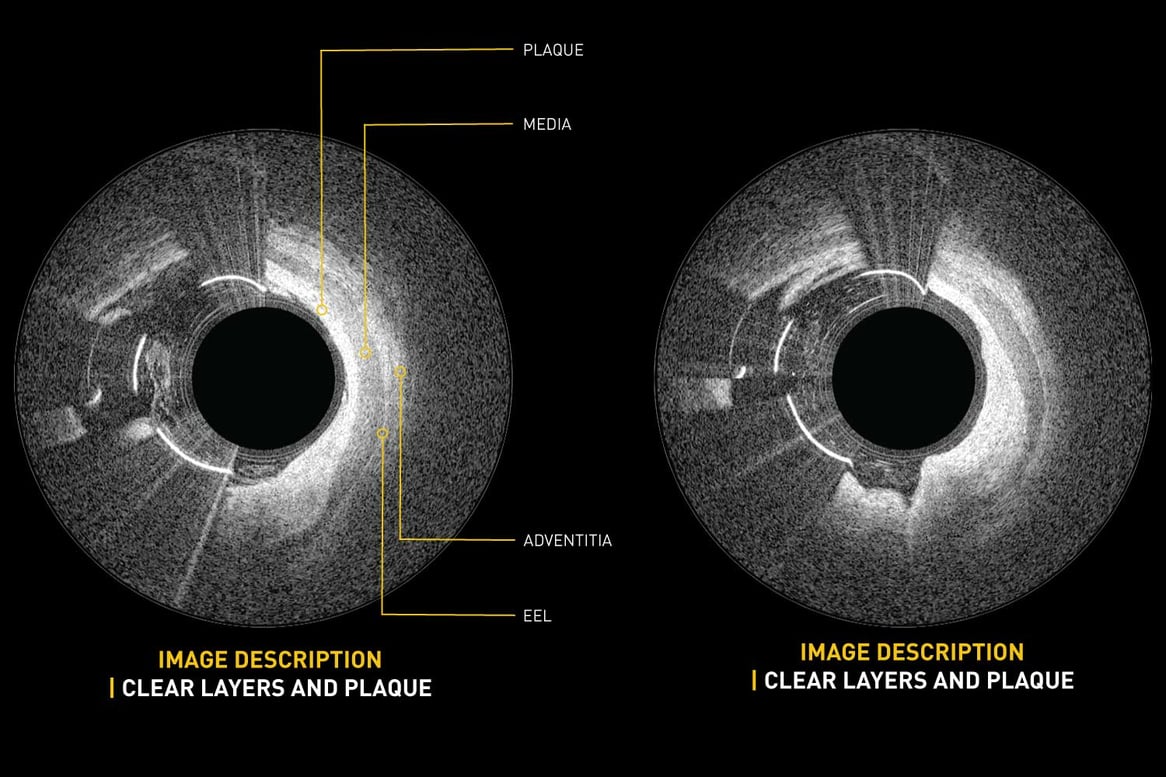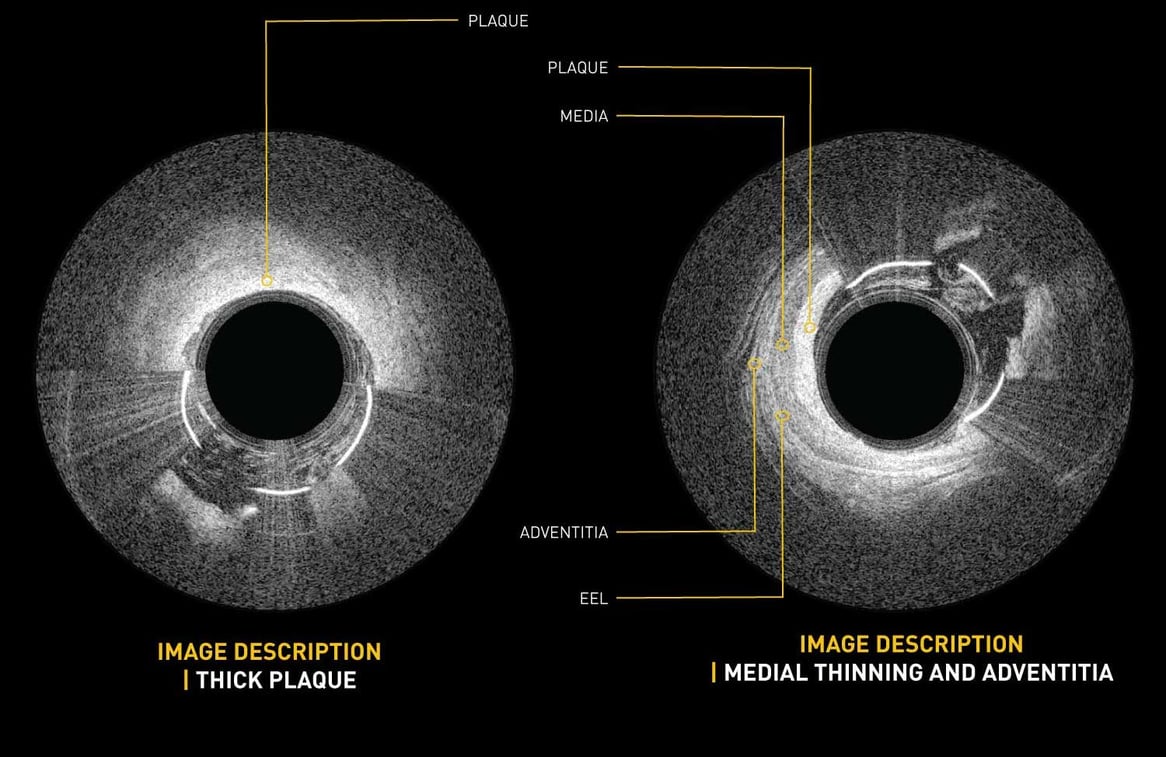 BEFORE AND AFTER TREATMENT
PANTHERIS SV OPENS CHANNEL IN TARGET VESSEL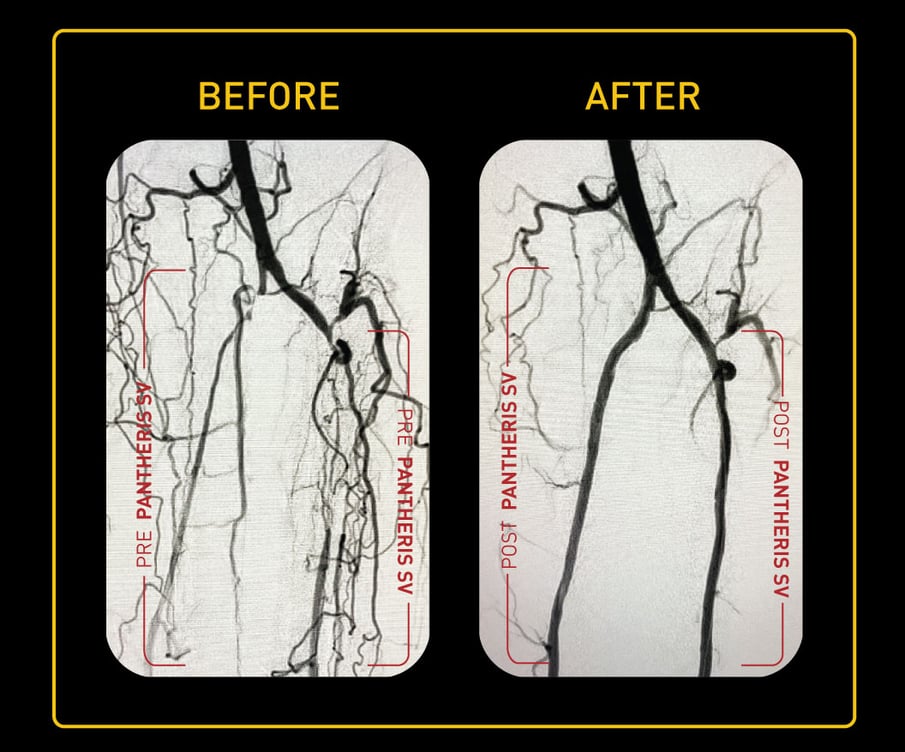 Dr. Janzer: "Pantheris SV represents a significant step forward in the treatment of below the knee disease, an area of significant unmet clinical need. Other technologies have limitations in either their safety or efficacy profiles, while Pantheris SV offers the potential to deliver both best-in-class safety and durable outcomes though the combination of onboard image-guidance and a targeted plaque removal mechanism designed for luminal gain."
- Dr. Janzer

VISUALIZATION. PRECISION. SAFETY.